HiTaste P5 HNB compatible with IQOS, LIL stick
Product Detail
Product Tags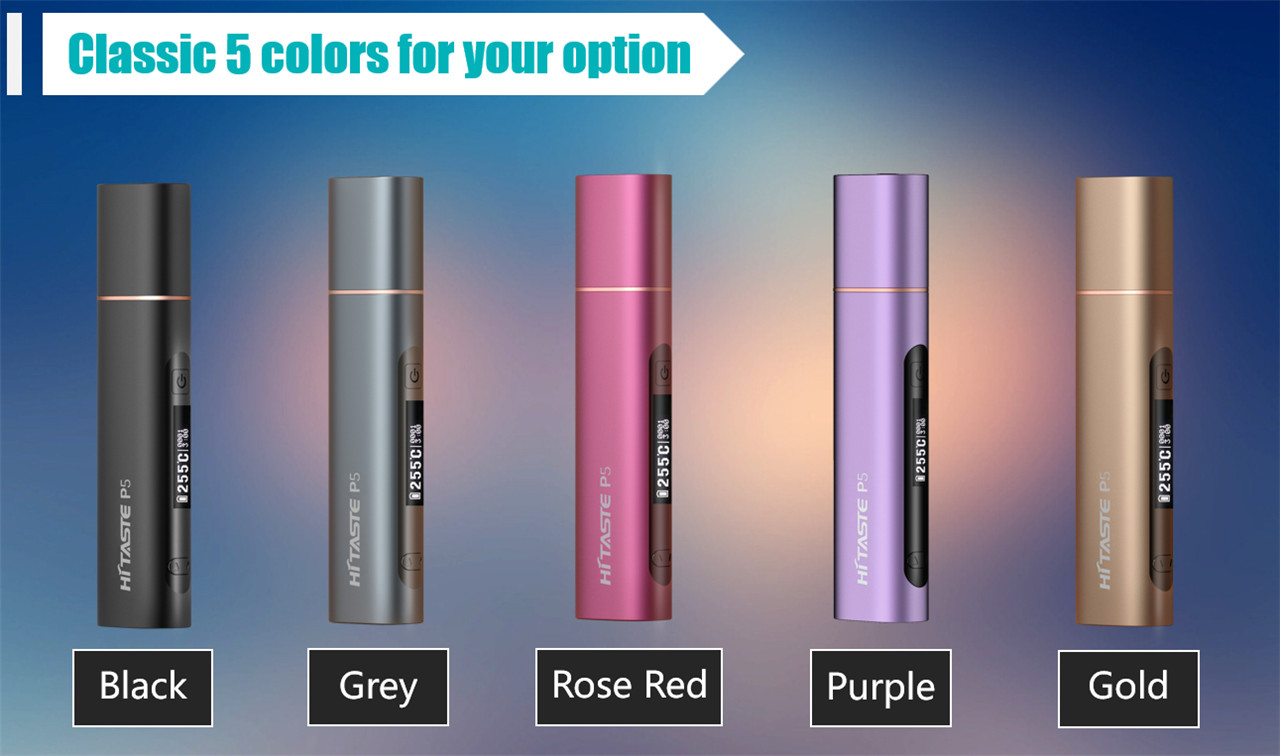 HiTaste P5 HNB is different from IQOS's blade heating, HiTaste P5 uses the same pin heating method as LIL. The original HiTaste P5 design(plastic version) was the longstanding since 2019. Our company created its upgraded verion in 2021. This is a gorgeous design. Aesthetically it's definitely quite different from the original HiTaste P5 design. It offers everything that the original HiTaste P5 design did and a few extras, such as the brand new pause function.
Hitaste P5 Tobacco heat not burn kit with small and mini size portable attributes to carry easily, which is the first HNB(heat not burn)device comes with adjustable temperature and smoking time.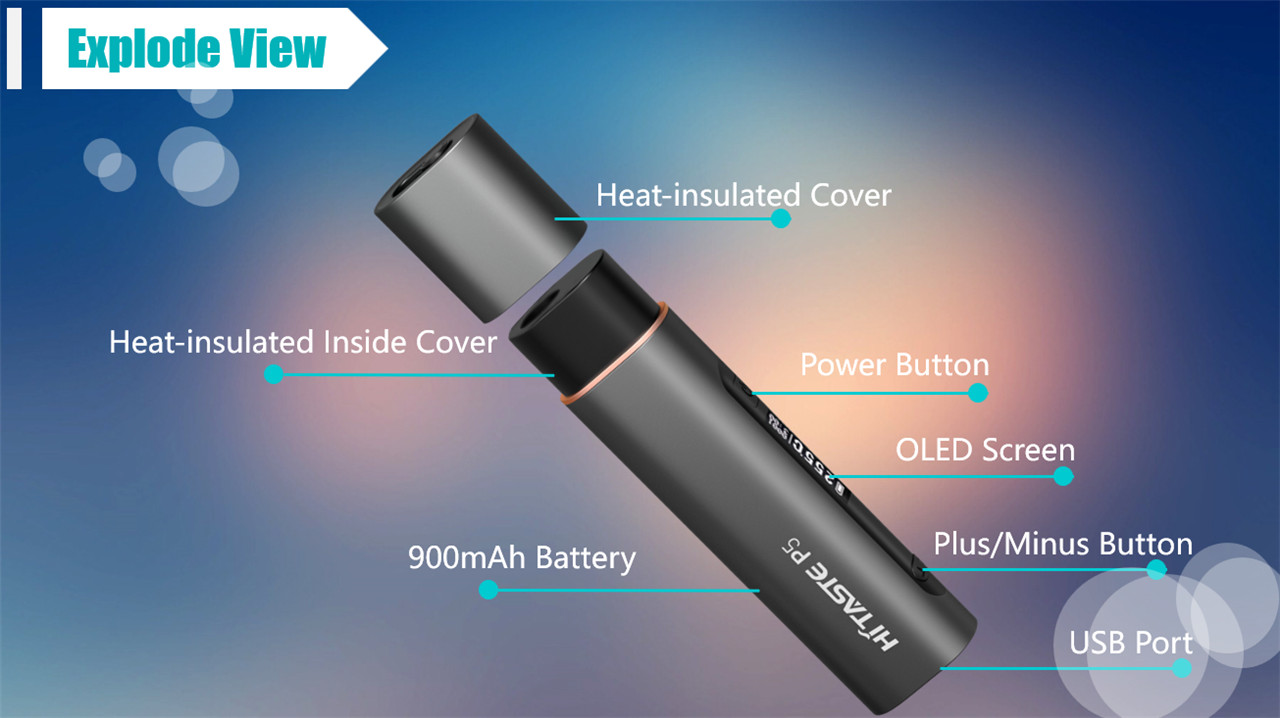 1. Net weight: 53g
2. OLED screen
3. Battery capacity: built-in 900mah
4. Input voltage: 5V / 500mAh
5. Charging time: 2 hours
6. Warm-up time: 15 seconds
7. Tobacco sticks: Marlboro/HEETS
8. Smoke time: 180-300 seconds
9. Full charge: support 12pcs tobacco sticks
10. Charging interface: USB-port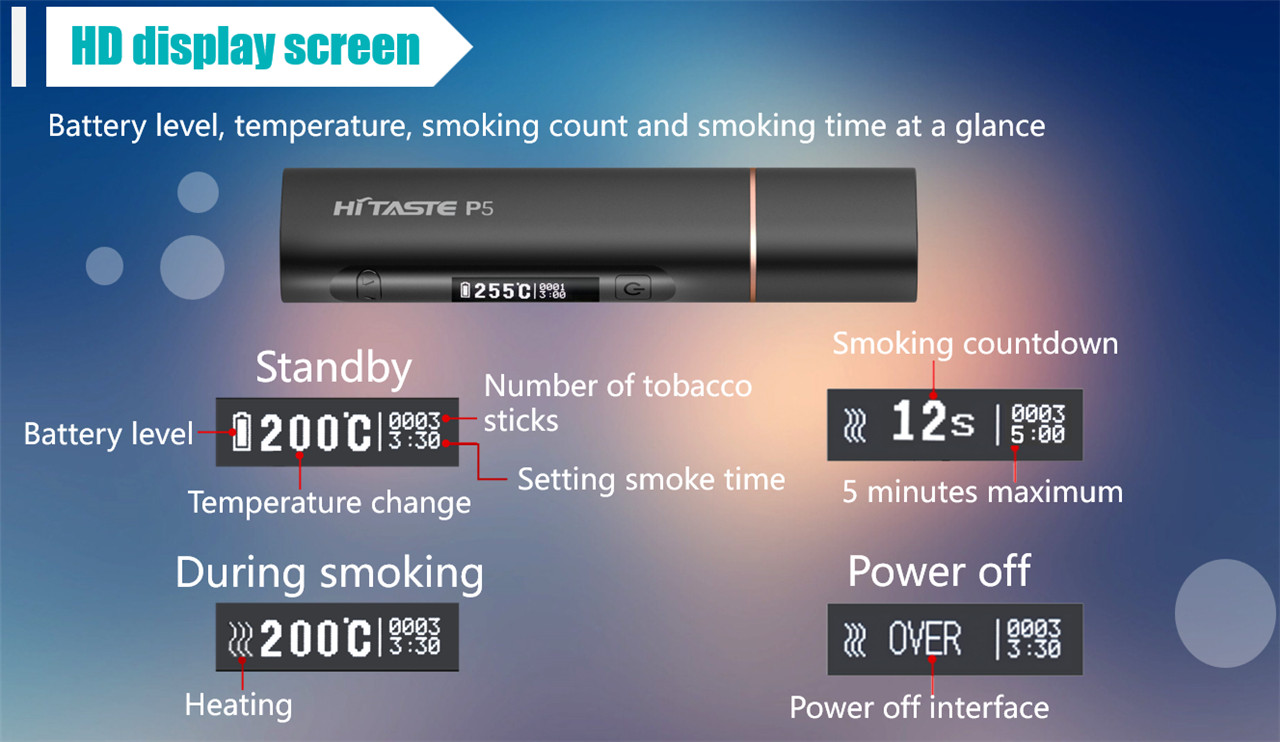 HiTaste P5 uses a 900mAh high-rate battery, which has super battery life, heats fast without waiting and smokes about 18 sticks when fully charged. With the OLED screen, the operation is simple and clear, and the temperature range can be set from 200°C to 300°C, the HD screen presents battery level, temperature, cleaning prompt, sticks' number and smoking time etc., which can meet the different taste requirements of smokers.
---
---
Write your message here and send it to us