HiTaste P6 HNB compatible with IQOS, LIL stick
Product Detail
Product Tags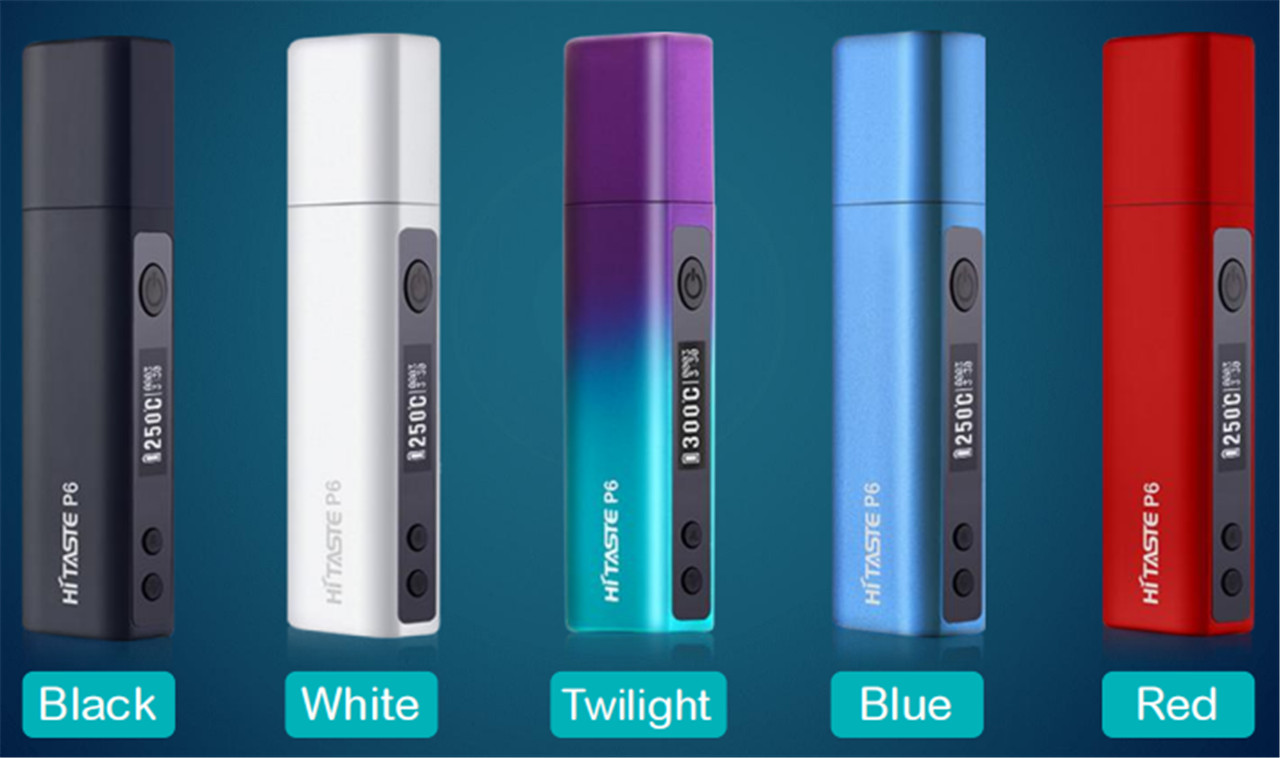 HEETS flavors are named as colors (Bronze, Sienna, Amber, Yellow, Blue, Turquoise, Purple, Forest Green, and Cool Jade). Marlboro HeatSticks flavors sound more like cigarettes: Smooth Regular, Balanced Regular, Menthol, Mint, Purple Menthol, Yellow Menthol, and Tropical Menthol.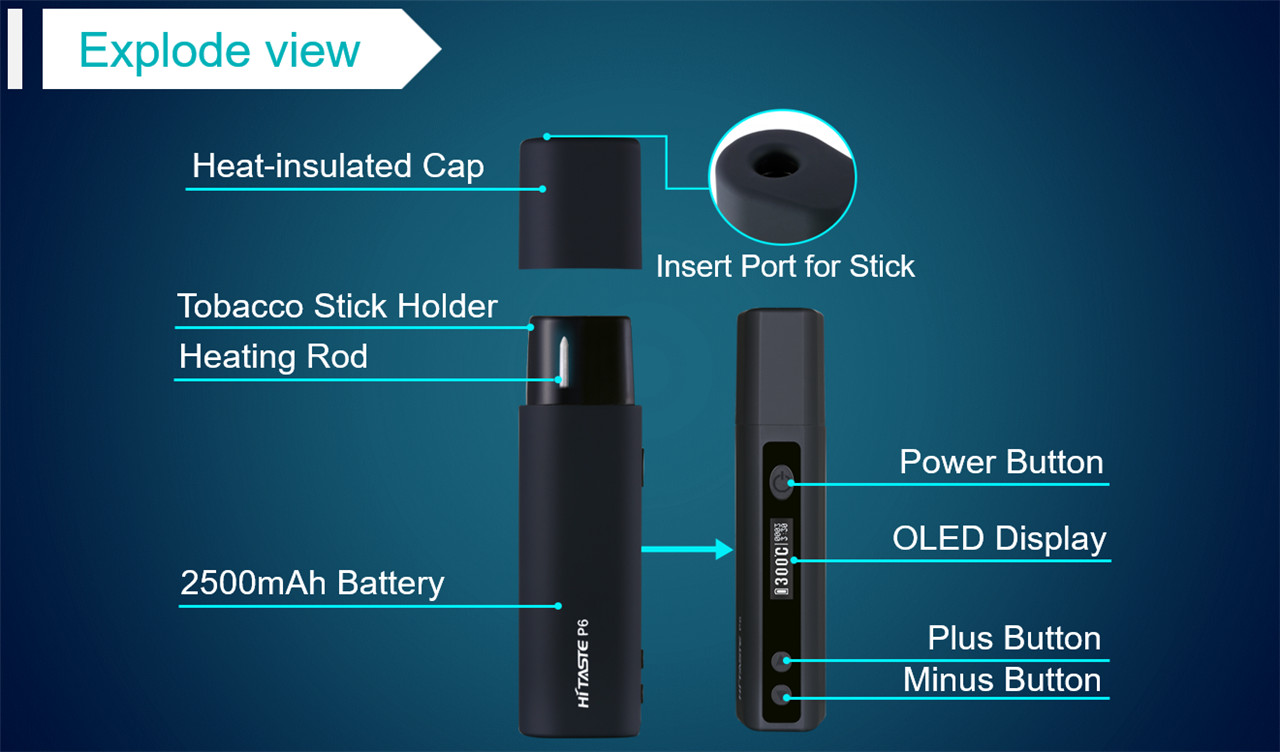 HiTaste P6 Specifications:
1: Net weight: 80g
2: OLED screen
3: Battery capacity: built-in 2500mah
4: Input voltage: 5V / 2A
5: Charging time: 3 hours
6: Adjustable temperature: 200-300℃
7: Tobacco sticks: Marlboro/HEETS
8: Smoke time: 180-360 seconds
9: Full charge: Support 30 tobacco sticks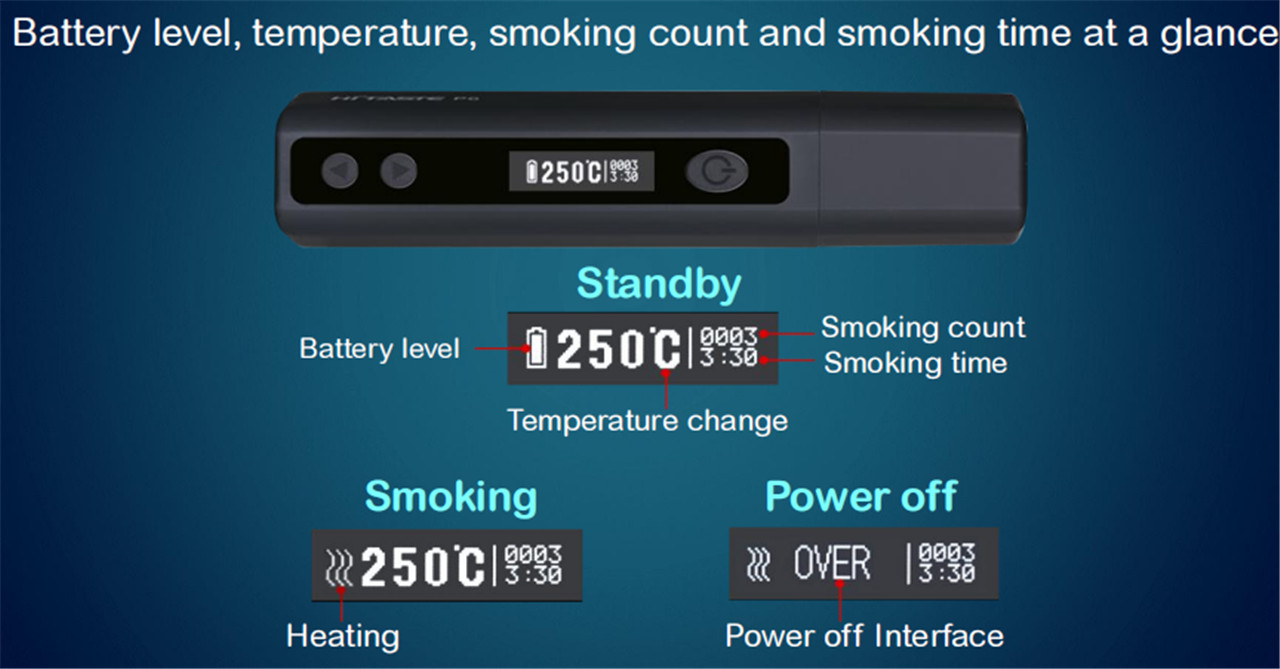 HiTaste P6 HNB is different from IQOS's blade heating. IQOS blade devices include IQOS 2.4+, IQOS 3 Duo, and IQOS 3 Multi (availability varies from market to market). HiTaste P6 uses the same pin heating method as LIL. The cylindrical structure makes the heating rod stronger and eco-friendly, keep original taste when heating.
HiTaste P6 uses a 2500mAh high-capacity battery, which has super battery life and smokes about 30 tobacco sticks when fully charged. The temperature range can be set from 200°C to 300°C, you can personalize the smoking time and temperature, which is convenient when you tend to change flavors from time to time. Small and easy to carry, mini size, fits any pocket,ready to enjoy. Taste like a real cigarette no fire. High-definition screen can present battery level, temperature, tobacco sticks' number, smoking time, and cleaning prompt. It is a very intelligent heated tobacco product to meet the different taste demands of smokers.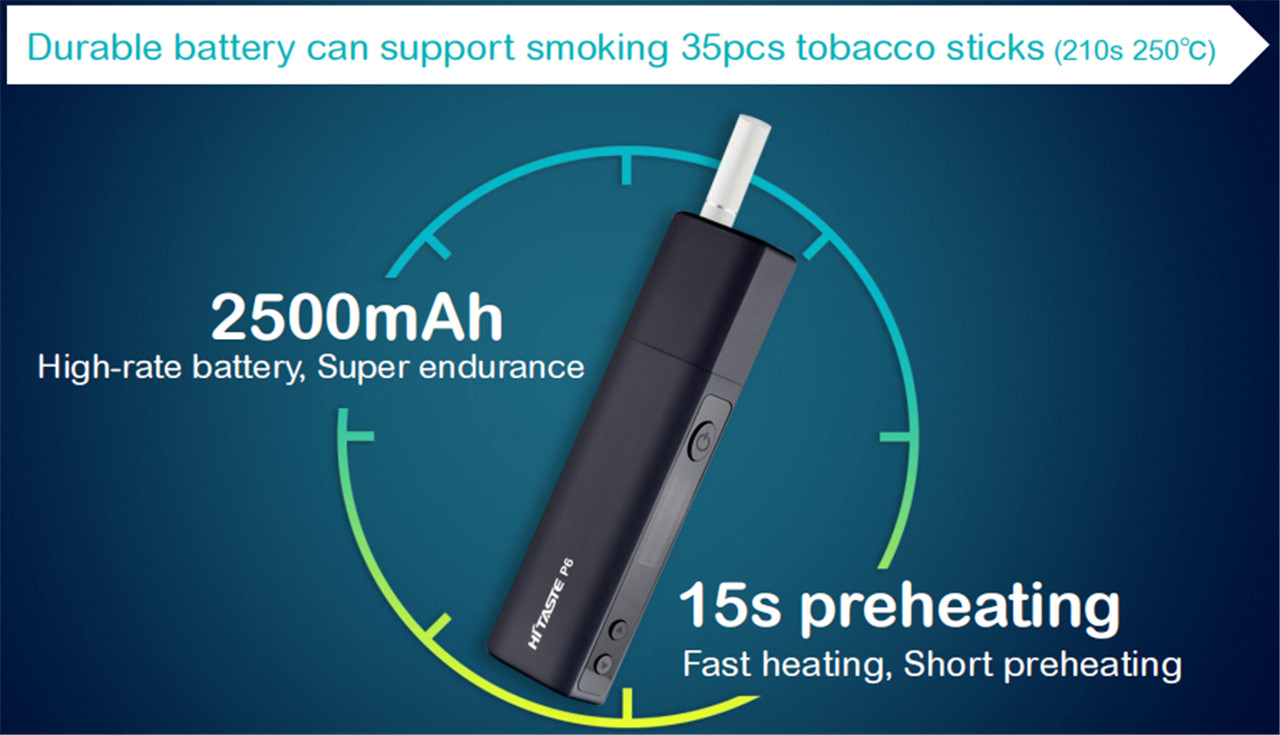 ---
---
Write your message here and send it to us