HiTaste Hi20 HNB compatible with IQOS, LIL stick
Product Detail
Product Tags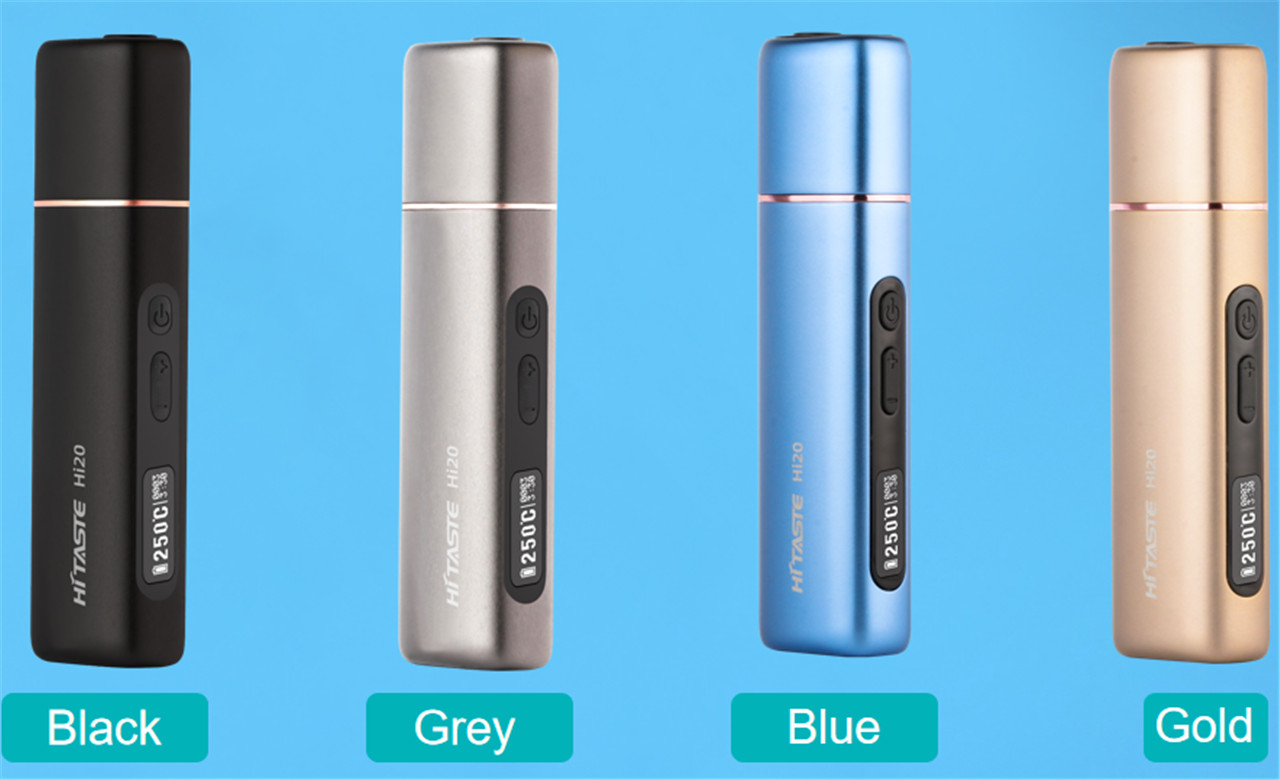 IQOS, Philip Morris International's (PMI) heated tobacco product, is currently sold in over 60 countries with over 17 million users and has the largest market share globally among heated tobacco products. IQOS (priced at US$80–130) is marketed as a high-end alternative to cigarettes. The IQOS device is used with HeatSticks, (also known as HEETS in some markets outside the US), which are IQOS specific short cigarettes that are inserted into the IQOS device for heating. Both IQOS and HeatSticks are sold in IQOS specialty stores, mall kiosks , temporary 'pop-up' stores, and non-specialty retail outlets.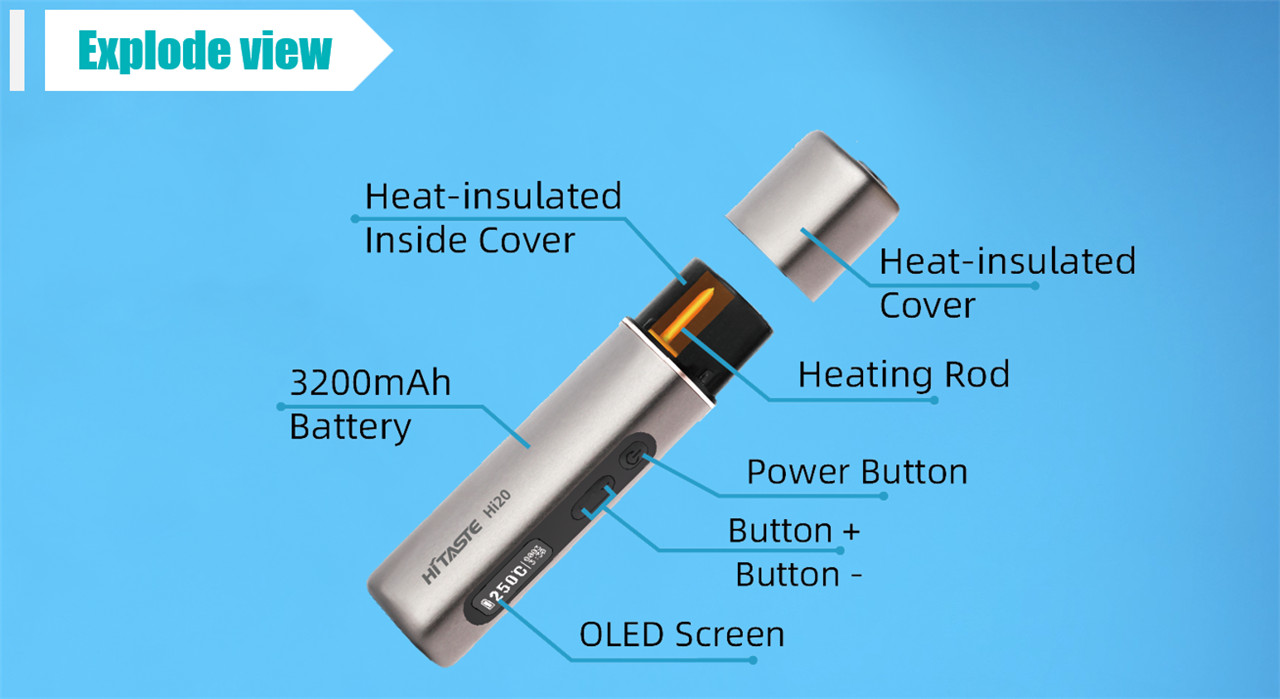 HiTaste Hi20 HNB is different from IQOS's blade heating, HiTaste Hi20 uses unique dual heating system( heating pin+heating chamber). Pin heating not only has the advantages of fast heating and reduced waiting time of smoke, but also has the advantages of convenient cleaning and not easy to break the pin.
HiTaste Hi20 uses the same dual heating system as Hitaste P8, which better restores the original taste of heated cigarettes. HiTaste Hi20 uses a 3200mAh high-rate battery, which has super battery life and can smoke about 32 sticks when fully charged. Hitaste Hi20 has an OLED screen and shows the power status, working temperature, smoke time and number of sticks used. It is a really high-tech and intelligent tobacco heater.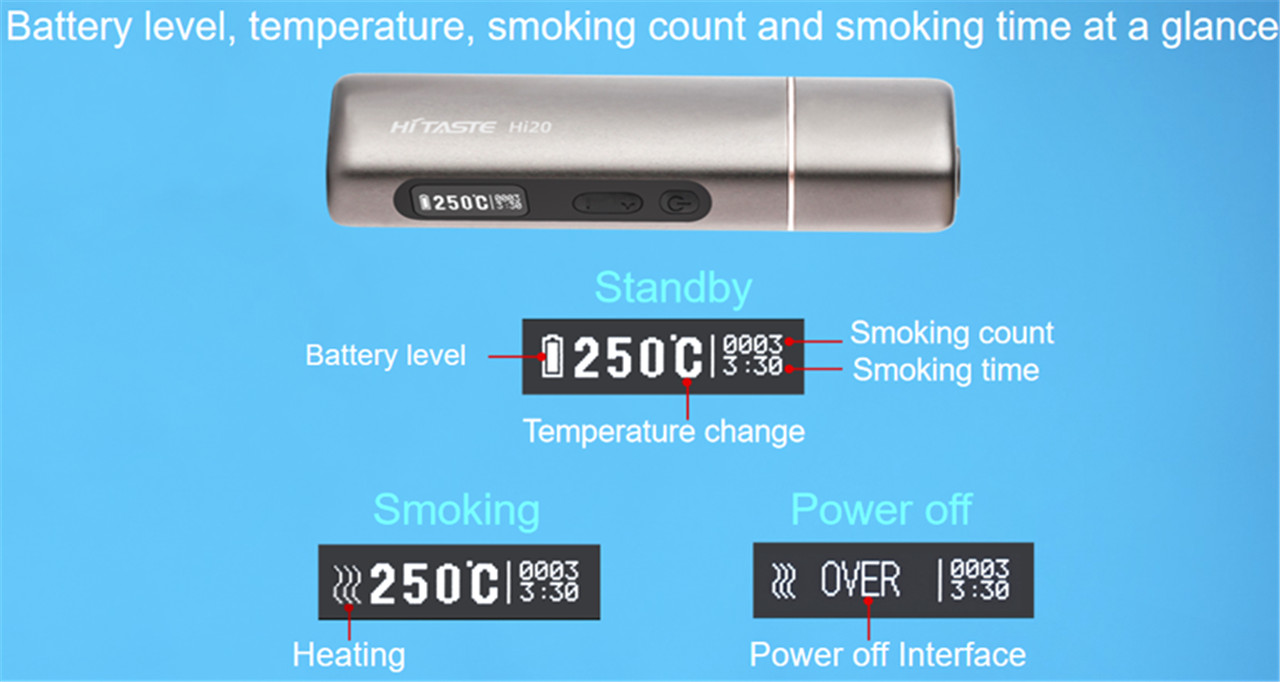 Hitaste Hi20 Specifications:
1. Net weight: 98g
2. OLED screen
3. Battery capacity: built-in 3200mah
4. Charging interface: Type-C
5. Charging time: 2 hours
6. Warm-up time: 15 seconds
7. Tobacco sticks: Marlboro/HEETS
8. Smoke time: 180-360 seconds
9. Full charge: support 30 tobacco sticks
---
---
Write your message here and send it to us