HiTaste Q1 HNB compatible with IQOS, LIL stick
Product Detail
Product Tags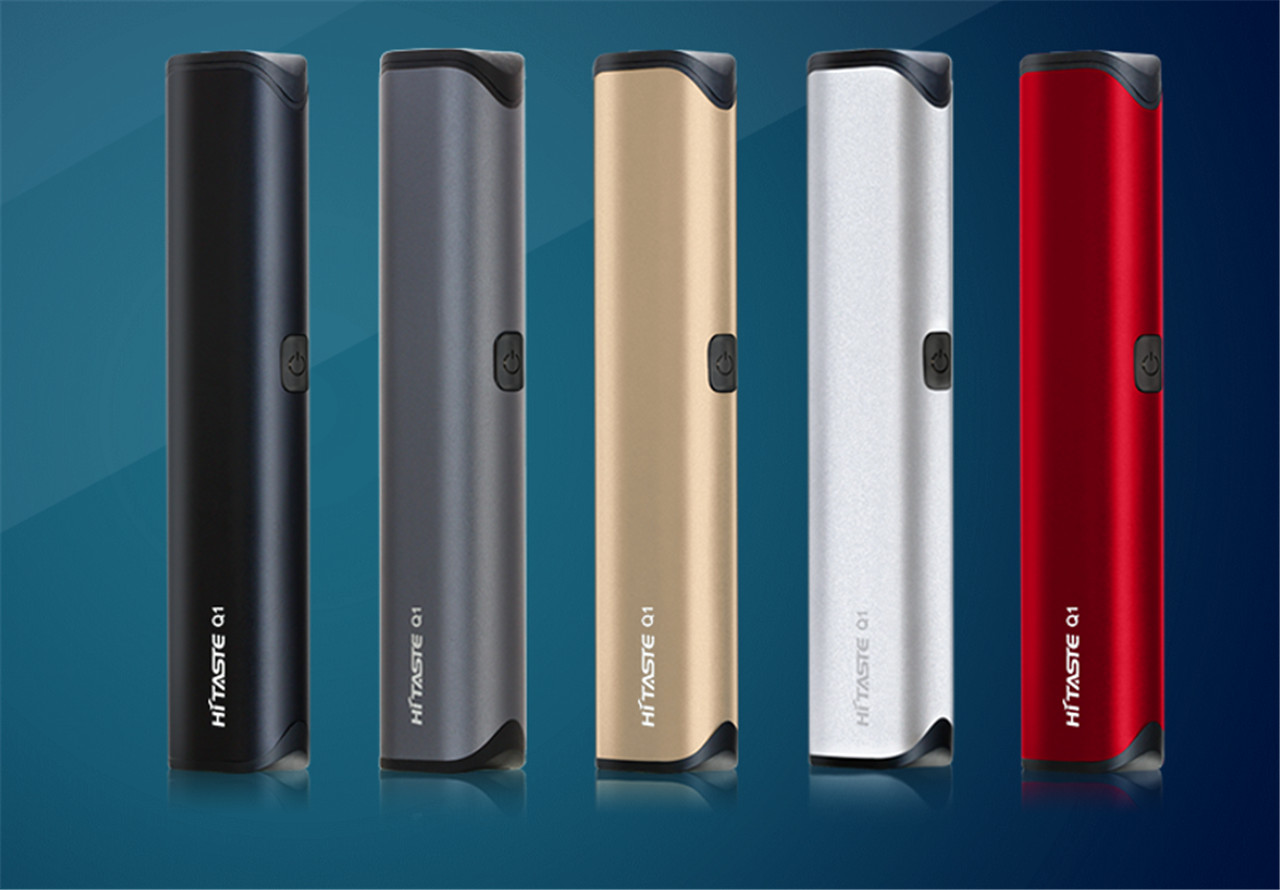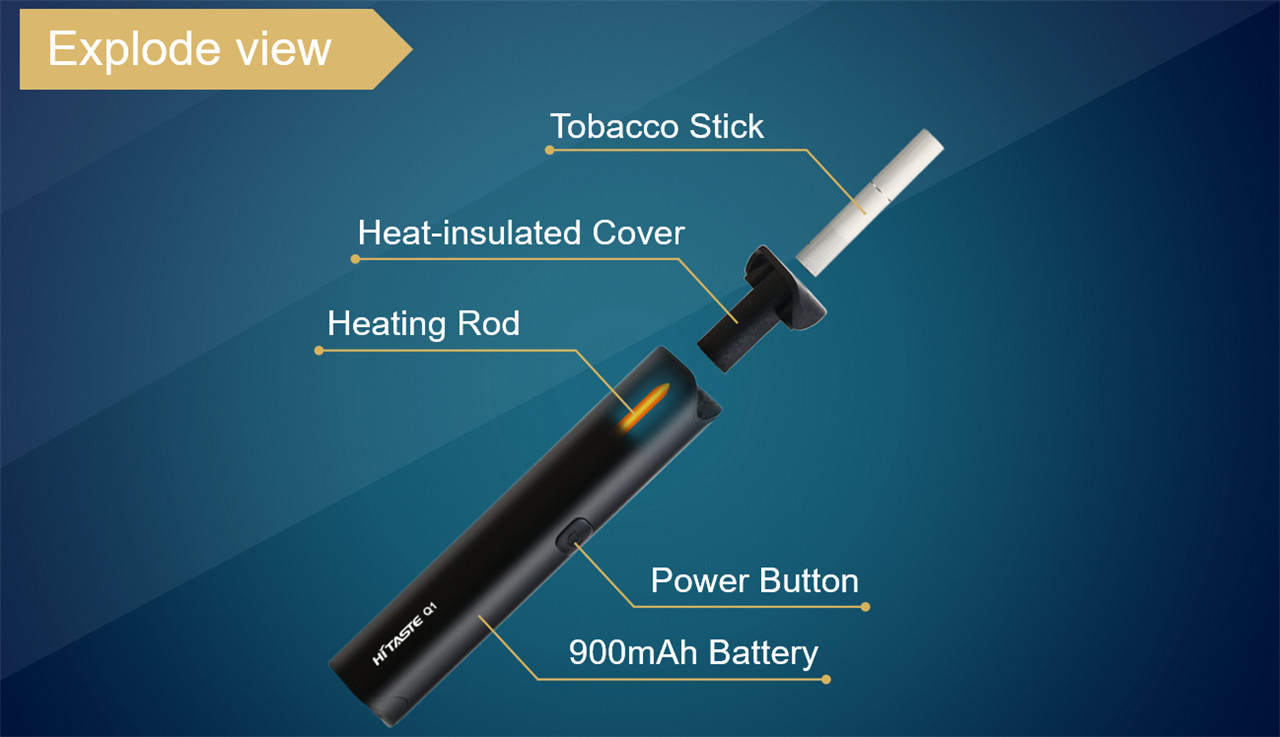 No smoke and no ash, one of the smallest HiTaste pocket device. This HNB device emits on average 95% lower levels of harmful chemicals compared to that from a cigarette in a test environment. Heating tobacco, rather than burning it, may seem like a small change - but it redefines tobacco satisfaction. When you light a traditional cigarette, the tobacco burns at more than 800°C at the tip, creating smoke and ash. The HNB device heats tobacco to a temperature up to 350°C, releasing the true tobacco flavour and nicotine without burning the tobacco.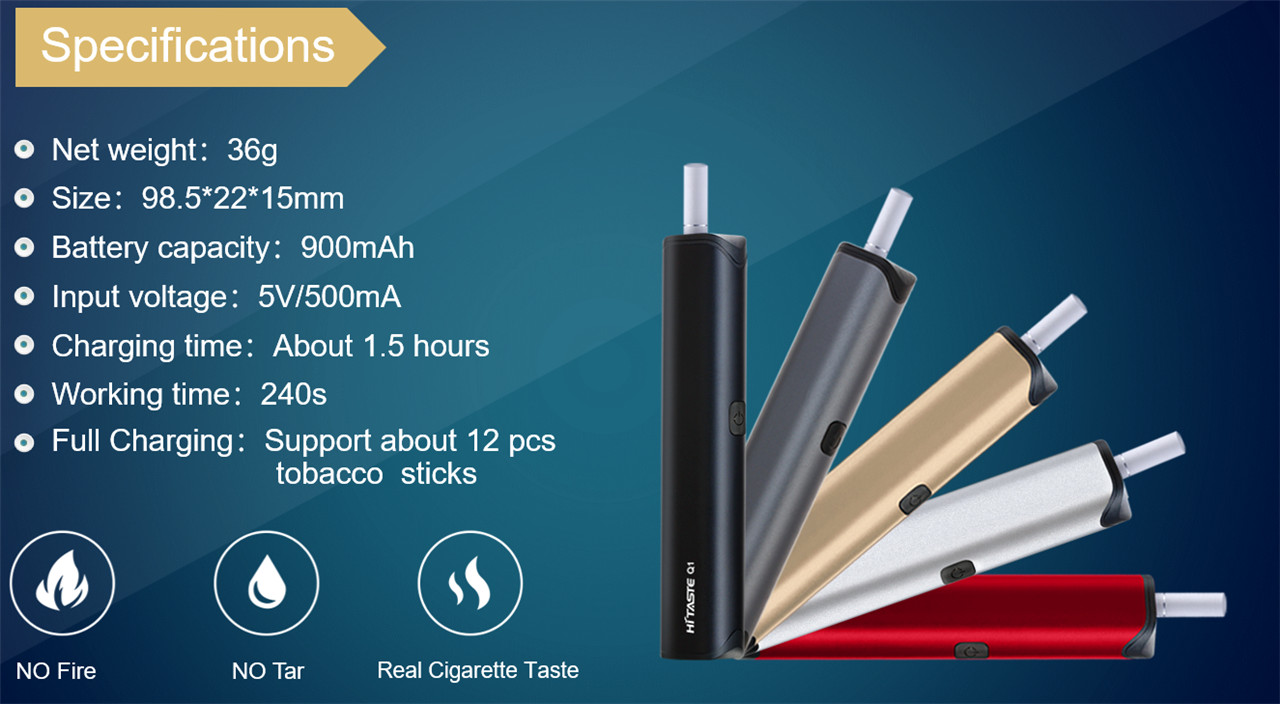 HiTaste Q1 HNB is different from IQOS's blade heating. HiTaste Q1 uses the same pin heating method as LIL. Pin heating not only has the advantages of fast heating and reduced smoking waiting time, but also has the advantages of convenient cleaning and not easy to break the pin.
There are also 3-gear temperature modes, which can meet the different taste needs of smokers(Temperature adjustment is allowed to operate during smoking).
The white light is LOW mode(220±10℃);
The blue light is MIDDLE mode (250±10℃);
The green light is HIGH mode(280±10℃)
Features: all-in-one, best quality, affordable price, perfect heating and practical to use, nice and compact.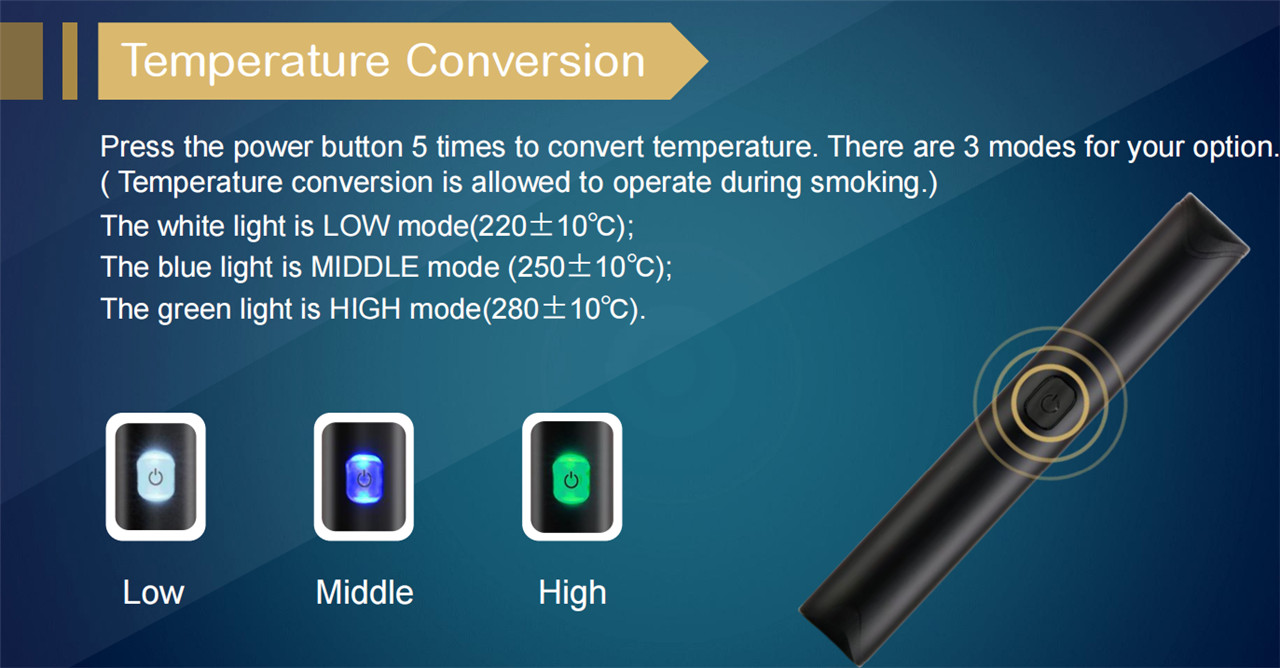 HiTaste Q1 Specifications:
1. Net weight: 36g
2. Battery capacity: built-in 900mah
3.Input voltage: 5V / 500mAh
4. Charging time: 1.5 hour
5. Adjustable temperature: 220℃ 250℃ 280℃
6. Tobacco sticks: Marlboro/HEETS
7. Smoke time: 240 seconds
8. Full charge: support 10 tobacco sticks
---
---
Write your message here and send it to us